Need For Panic Is::

KiLLer Andy::(Andy)
plays: bass, trombone.
hobbies: developong, sisco, net
Andy plays a vantage standard bass and uses a peavy basic 112, and fro performances a peavy cab with a crate head. He enjoys bands such as Hoobustank, Incubus, Hooverphonic, God Lives Underwater, and Factory 81.

Pickle Of Death:: (Mike)
plays: guitar, drums, bass, sax
hobbies: web/graphics design, music
Mike plays on a fender stratocaster with self installed noiseless pickups, he also plays a epi- SG, and a squire affinity strat. Hes either punpin out on his Peavy 5150 II half stack , or on his smaller 112 Fender Champion. He enjoys bands such as Weezer, New Found Glory, Dashboard Confessional, Green Day, and Saves The Day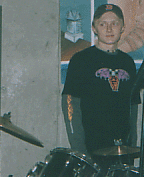 Impending Head Of Doom:: (Austin)
plays: drums, perc, fr. horn
hobbies: programming, games and shix.
The drummer of Need For Panic plays on a Tama or Pearl Export with cymbals including Paiste, Zildjan, And Sabian. He listens to A Fire Inside, The Offspring, Hoobustank, and GOB.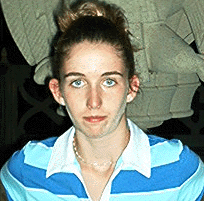 and then theres Marielle
plays: vocals, guitar, bass, percussion, piano (all very good)
hobbies: writing music
Mariel uses optimus and shure mics with a fender deluxe 112 for her p.a. She enjoys dashboard confessional, new found glory, incubus, system of a down, weezer, and five for fightning.